Tyneside Family History.
---
[Main Menu.] [Tyneside History.] [Tyneside & Family Photographs.] [ Kane Family History.]
---
Swing Bridge, Newcastle Upon Tyne, 29 July 1876.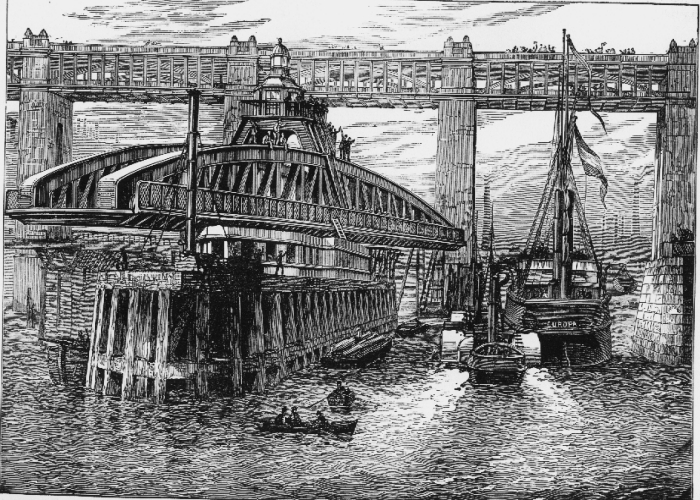 Source:- The London Illustrated News, July 29 1876.

In the background is theHigh Level Bridge.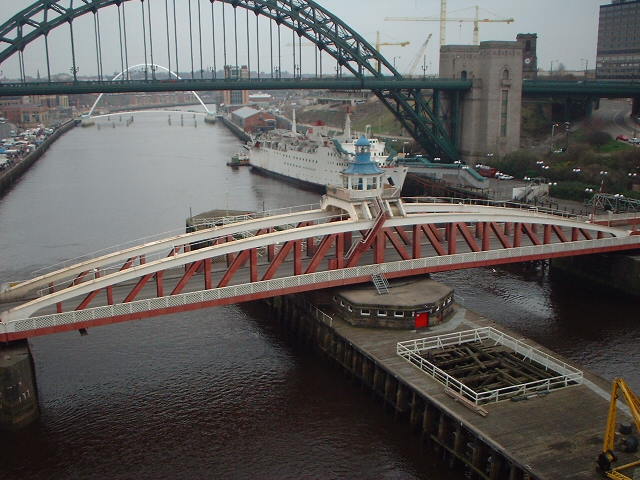 Photograph:-D.J.Kane, March 2002.
In the background the Tyne Bridge and the Milenium Bridge.
---
[Main Menu.] [Tyneside History.] [Tyneside & Family Photographs.] [ Kane Family History.]
---