Saint Pauls Church, Dudley, Weetslade.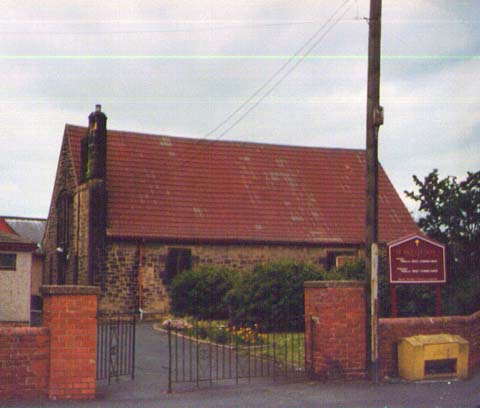 Photograph by D.J.Kane, 1999.
In 1883 it was decided that a mission church was needed in Dudley. The chuch cost £200 and was completed 11 May 1886, the builder was a local man Mr Gray who later migrated to Canada. The church was designed by W.S Hicks.
---
[Main Menu.] [Tyneside History.] [Tyneside & Family Photographs.] [ Kane Family History.]
---
This site was created September, 1999 and is maintained by D.J.Kane, BA(Hons) Dip. Eur. Hum. (Open)
Contact Dave Kane