Tyneside Family History.
---
[Main Menu.] [Tyneside History.] [Tyneside & Family Photographs.] [ Kane Family History.]
---
Quayside Newcastle Upon Tyne.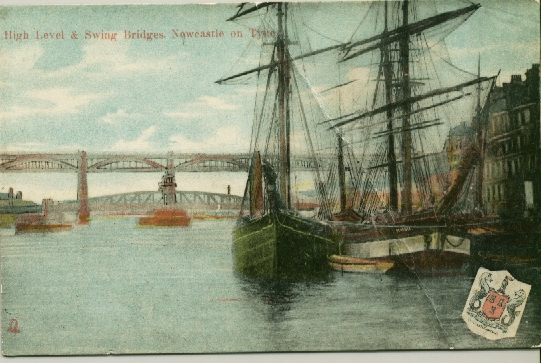 Swing bridge built between 1868-1876, High level bridge built between October 1846 and June 1849, strengthend 1922 to take trams.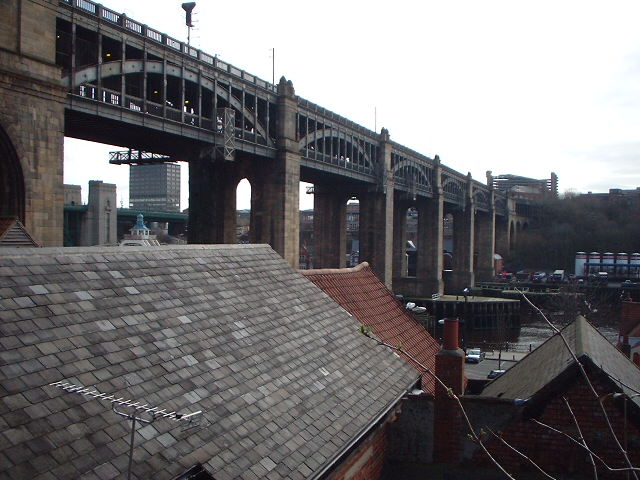 High Level Bridge facing south east, photograph, D.J.Kane, March 2002.
---
[Main Menu.] [Tyneside History.] [Tyneside & Family Photographs.] [ Kane Family History.]
---