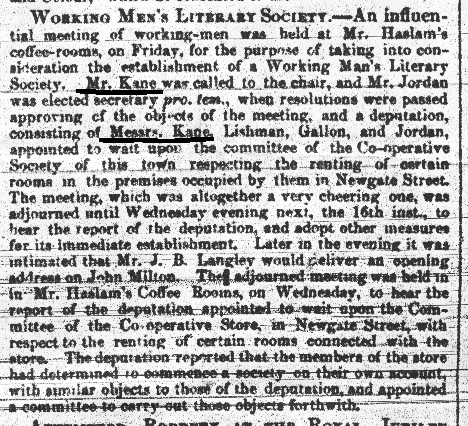 Although I was not able to find out any more about the Mr Kane in the article I did find in the 1861-2 Wards Directory, that a Mr William Henry Haslam had a eating house keeper at 19 Clayton street East.
Source, Newcastle Chronicle and Northern Counties Advertiser.
Saturday, January 19, 1861, page 4.
Wards North of England Directory 1861-2.
---
[Main Menu.] [Tyneside History.] [Tyneside & Family Photographs.] [ Kane Family History.]
---